Metal Braces
Book your consultation today
Metal Braces
Book your consultation today
If you are looking for the most robust braces, metal braces are the way to go. They use brackets that connect to the tooth with wires and rubber ligatures to apply force by putting pressure on each tooth. As opposed to other treatment types, metal braces are more durable and can take more stress. This makes them more suitable for extreme corrections that demand more pressure.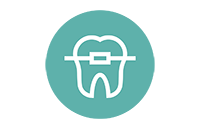 Metal braces are strong and long-lasting. They are made of stainless steel.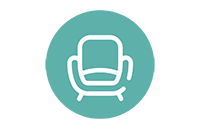 Metal braces are more comfortable today than ever before.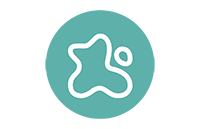 Metal braces are stain resistant, helping them remain bright and shiny throughout a patient's treatment.
How do fixed braces work?
Fixed braces consist of metal (or ceramic) brackets that are attached to the front surface of your teeth, and a metal archwire (and sometimes elastics or ties) which is threaded through to connect the brackets and apply pressure to the teeth.
This brace system will gradually pull and push your teeth into position according to your treatment plan. Fixed braces require in-clinic adjustments every 6-8 weeks to ensure that your teeth are moving in the proper direction.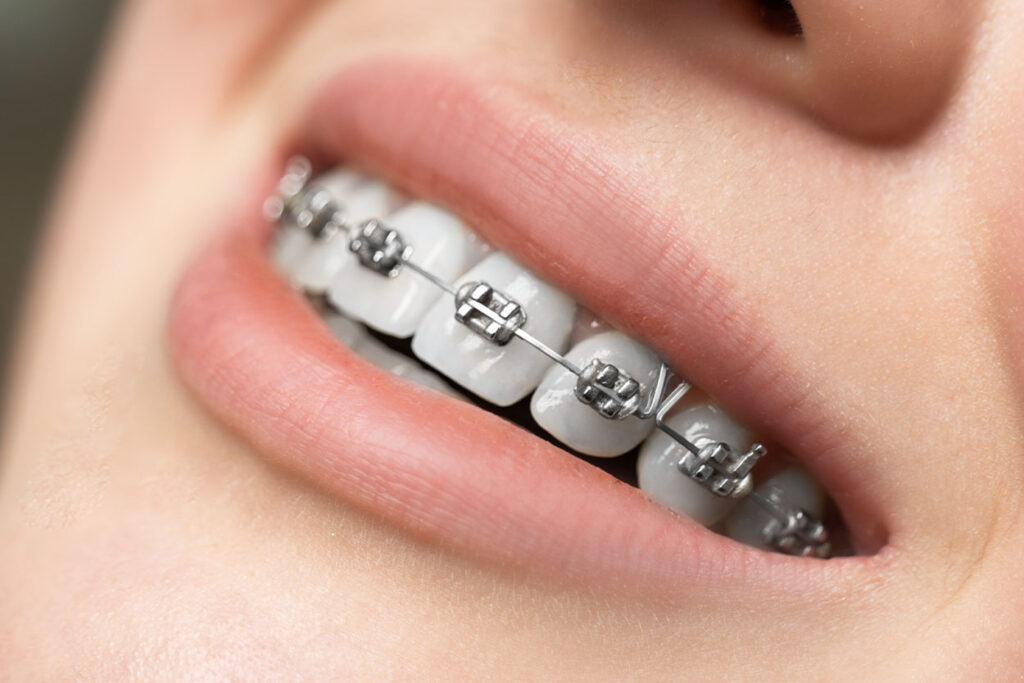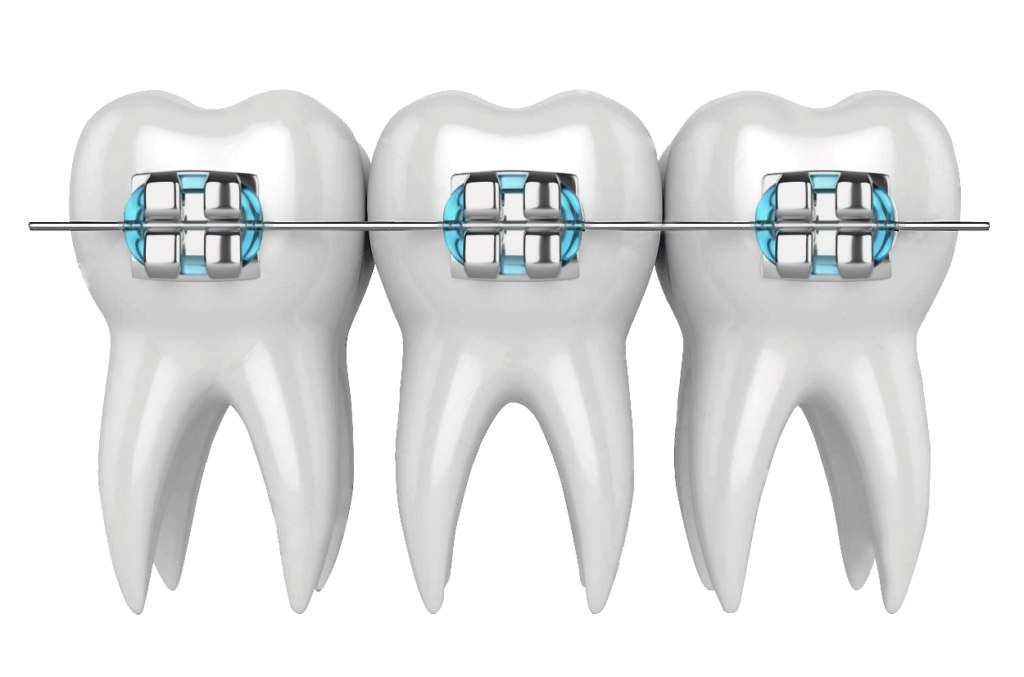 What are the benefits of metal braces?
The latest advancement in brace technology is self-ligating braces. This means we no longer need elastics or ties because the archwire is able to pass through the brackets freely without friction. As a result, treatment is more comfortable and requires less time overall.
Fixed braces can't be removed during the treatment. This ensures an efficient treatment, especially for young children who might be tempted to take them out frequently.
Metal braces are available as an NHS-funded orthodontic treatment for eligible children under the age of 18. Visit our NHS treatments page to find out more.
Fixed braces are sometimes recommended by orthodontists to treat more complicated scenarios for example, involving teeth moving in various different directions.
What are the different types of fixed braces?
There are a few different types of braces available depending on the level of visibility you prefer: 
‣ Metal braces – These use metal brackets that attach to your teeth and are the most common option chosen 
‣ Clear braces – These use clear or tooth-coloured ceramic brackets that attach to your teeth for a more subtle option
‣ Lingual braces – These metal braces are attached to the back surface of your teeth, functioning the same as standard braces while providing a completely invisible solution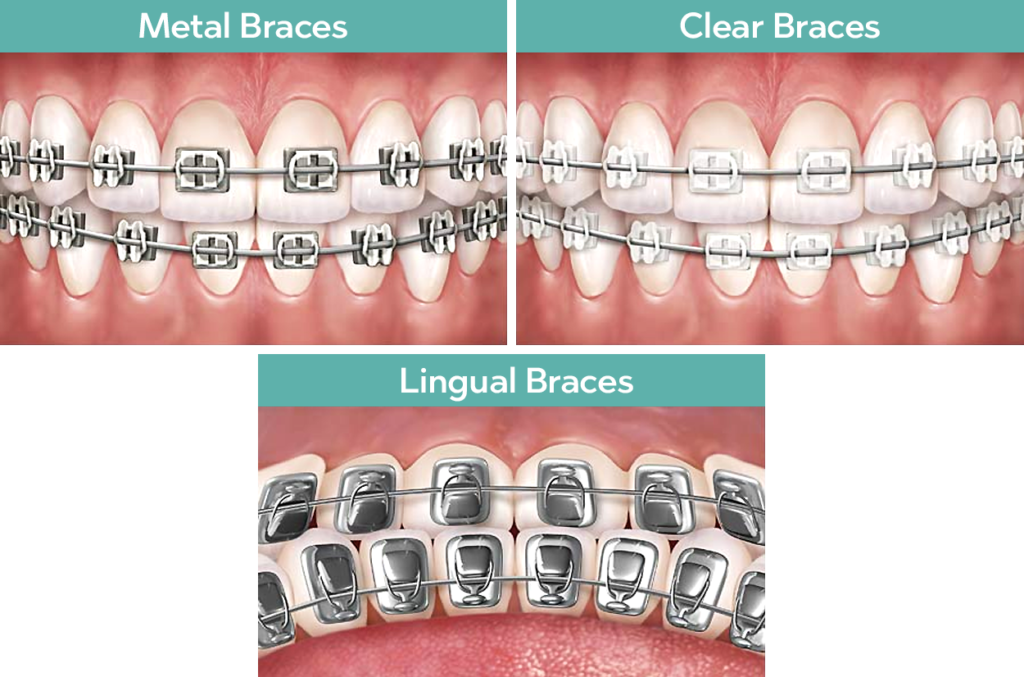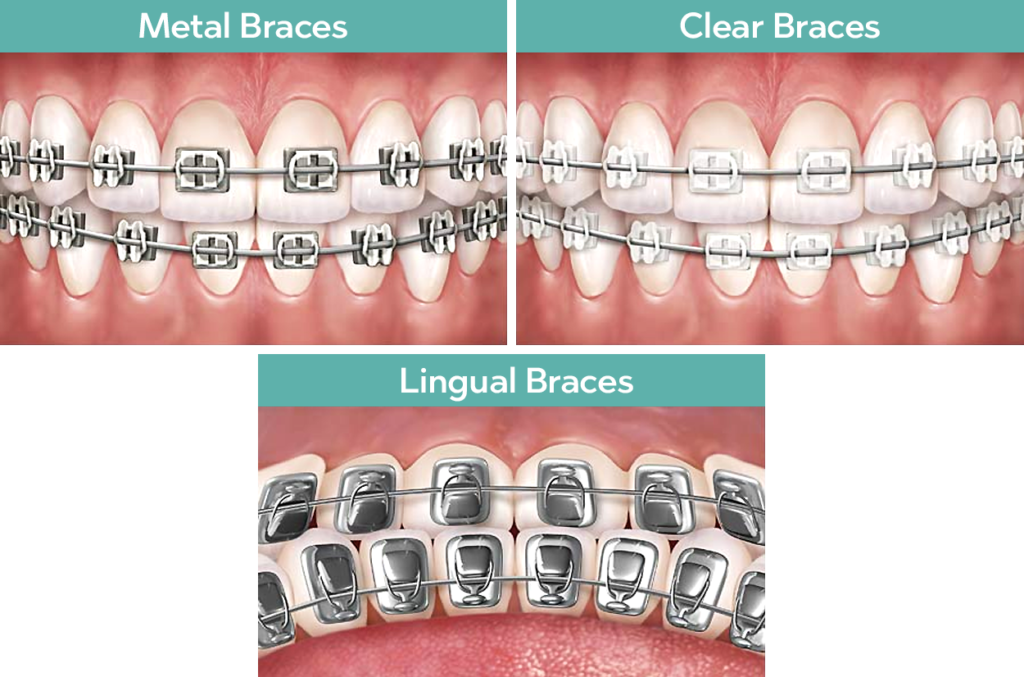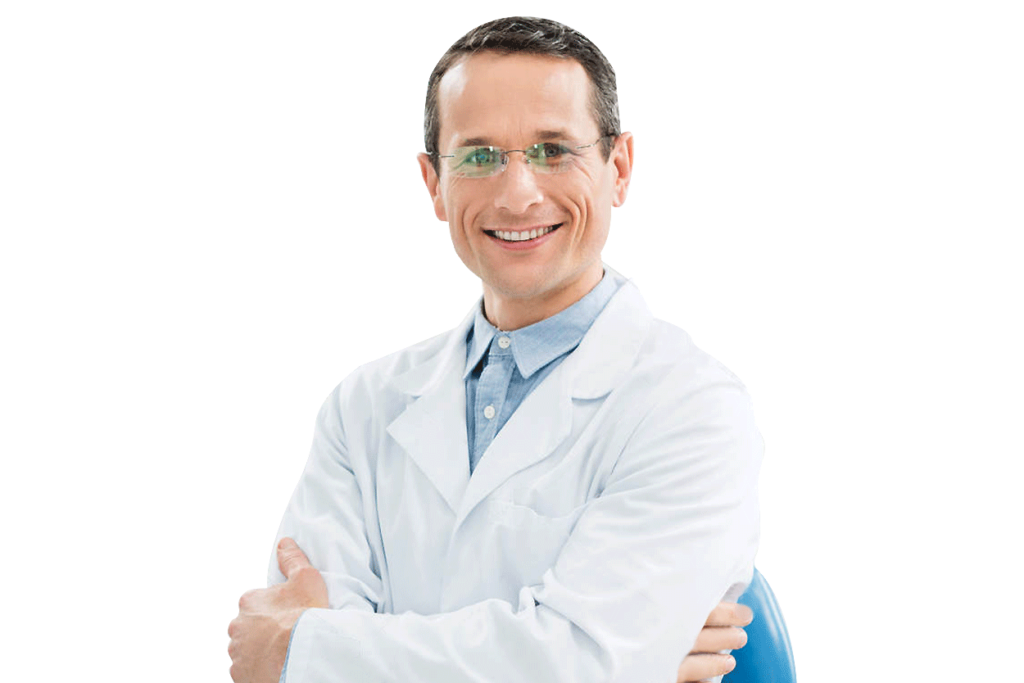 What do I need to know about brace care?
We have prepared a brief collection of instructional videos to offer tips and advice on how to take care of your braces. This includes how to keep them clean, which foods to avoid and after care instructions.
In the rare case of emergency i.e. broken braces, we also have a list of emergency contacts for all hours.
What if I have more questions?
Book your first consultation now for an expert assessment. We will discuss the best treatment for you or your child's unique case, including all the costs and payment plans upfront.
If you have any more questions before booking, make sure to read our FAQs first. Just tap the button below.