Invisalign Treatment
Book your consultation today
Invisalign Treatment
Book your consultation today
Why choose Invisalign Aligners?
The Invisalign system enables you to enjoy straight teeth at the fraction of the cost, time, and discomfort of traditional braces. Since Invisalign is removable, you can generally eat whatever you want and clean your teeth with relative ease. Made with digital imaging and 3D computer graphics technology, Invisalign offers a degree of customisation that has not previously been possible.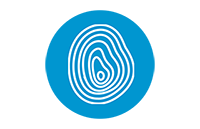 SmartTrack® material is designed to optimally deliver the desired force to predictably move your teeth.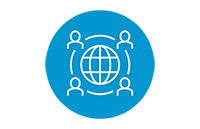 Customised treatment based on years of research and intelligence from 11 million patients worldwide.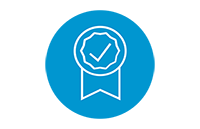 Led by engineers and scientists who are continuously innovating to improve the patient's path to a beautiful smile.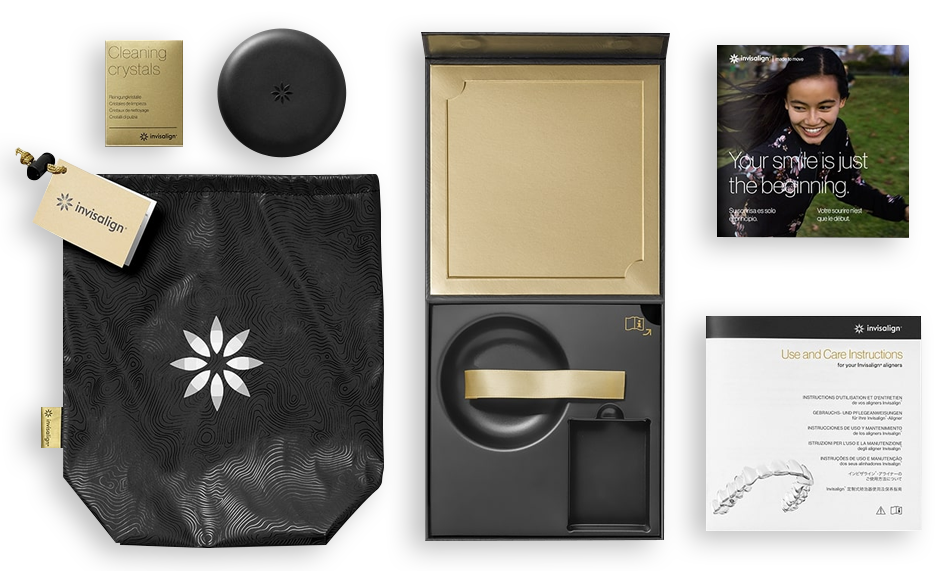 Invisalign are almost invisible, making them a great option for client-facing professionals. These smooth, plastic aligners are custom made for your smile, and removable for meals and daily oral hygiene.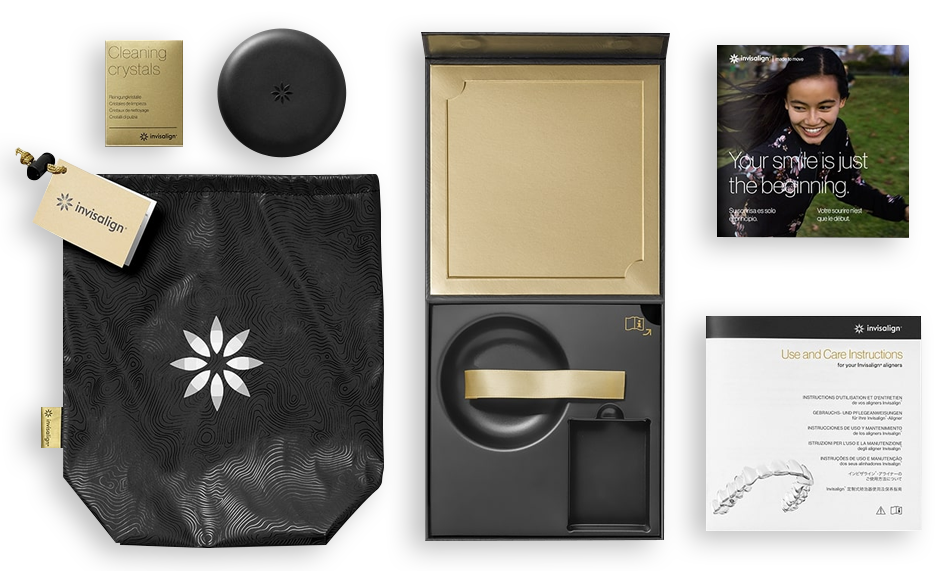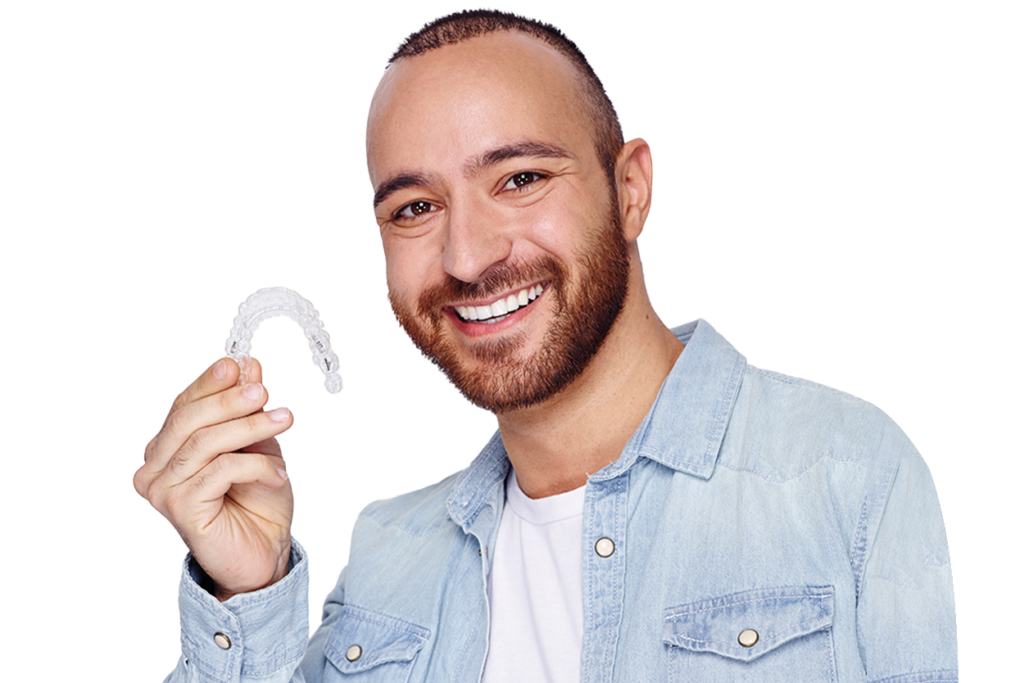 How does Invisalign work?
Using a 3D scan of your teeth, that we take with the iTero scanner during your initial consultation, we will create a truly custom treatment plan for your unique smile. Once you have reviewed the plan and are happy to proceed, a series of clear plastic aligners are then manufactured based on this plan.

Each aligner is replaced after a period of about 1- 2 weeks to gradually move your teeth into alignment. Because you can change your aligners from the comfort of your home, the need to come in for frequent appointments is greatly reduced.
What are the benefits of Invisalign?
Many patients choose Invisalign because they are:
1. Virtually-invisible: Unlike traditional braces, the Invisalign system doesn't use wires or brackets.
2. Comfortable: The transparent aligners are flexible and custom-made for a comfortable fit.
3. Range of solutions: The latest evolution of Invisalign aligners can even treat complex cases (there are four versions).
4. See your smile: Your orthodontist will be able to show you a digital representation of how your teeth should look before you start your treatment.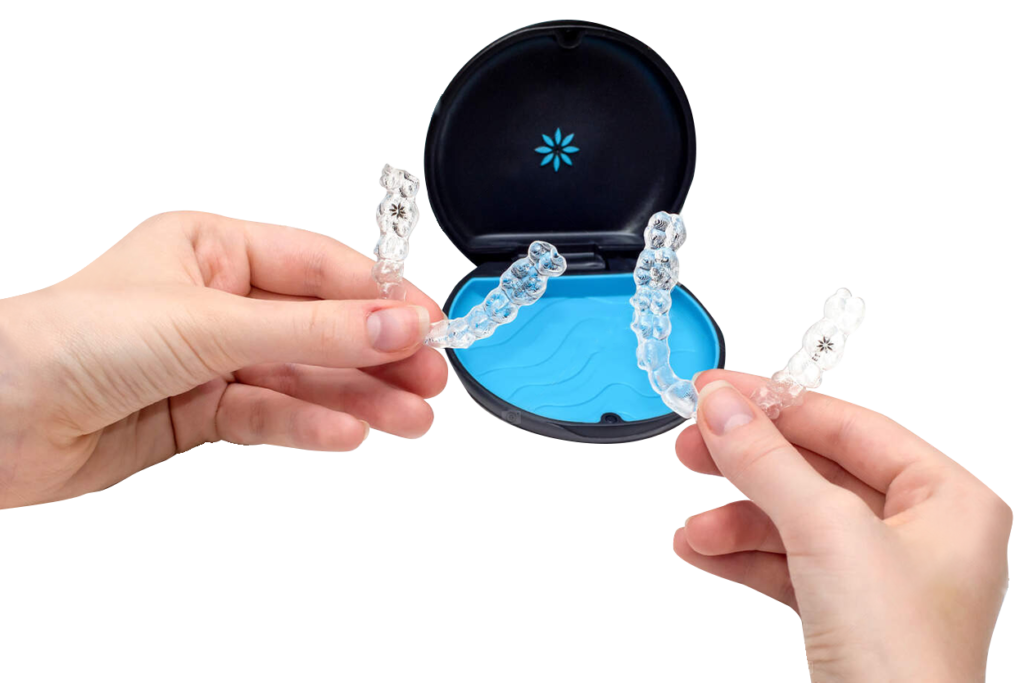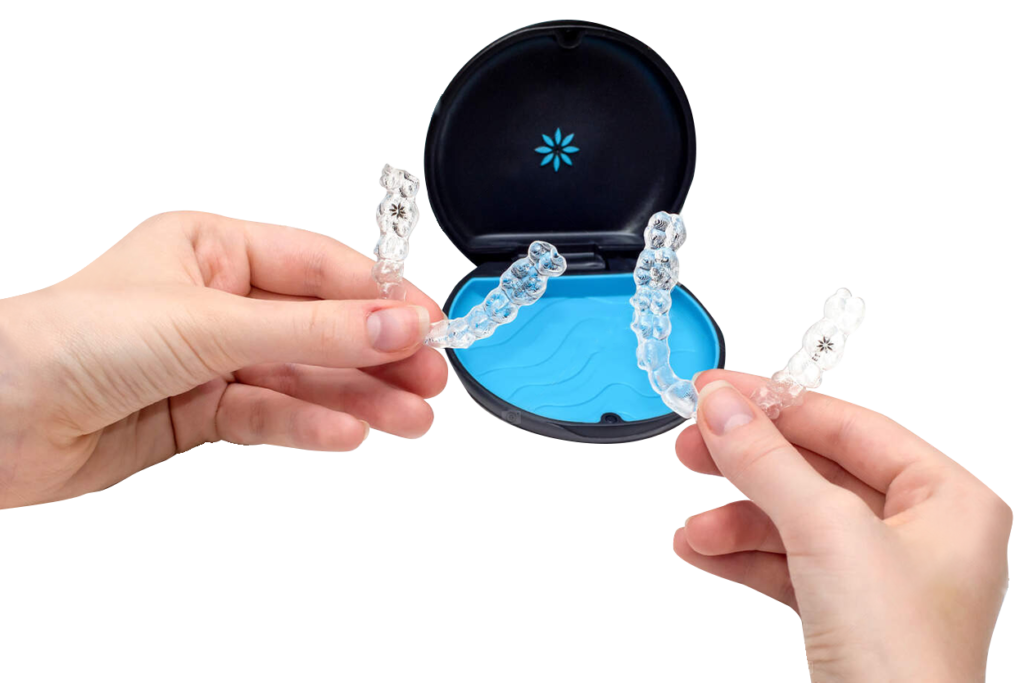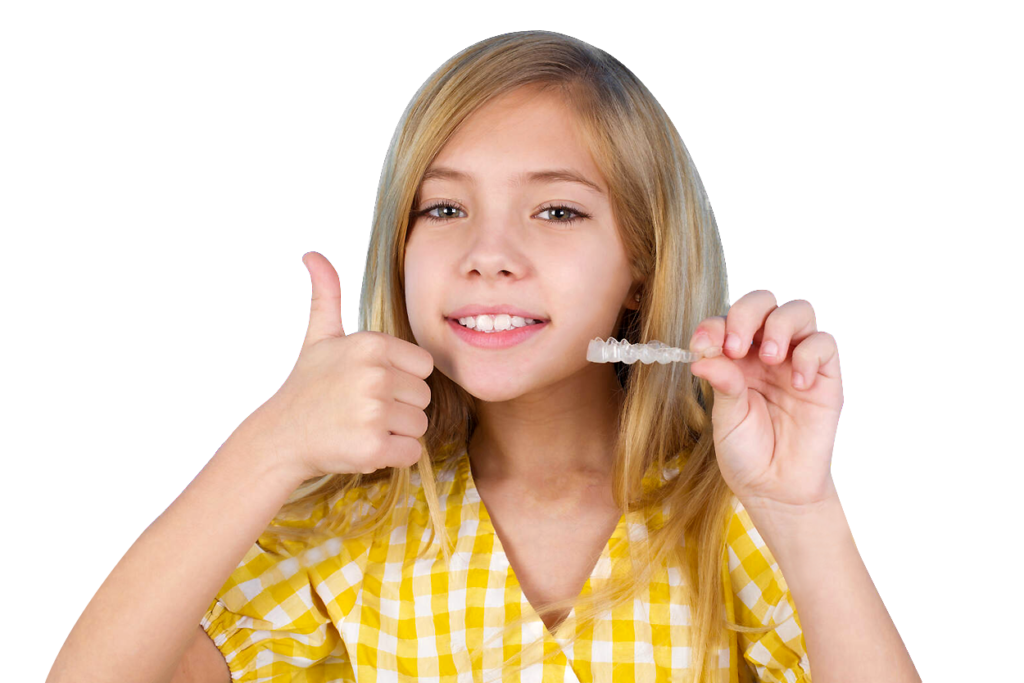 At what age can I start Invisalign?
The benefits of invisible aligners are now available to children as young as 7 years of age. Give your child a head start in life by correcting orthodontic issues early using the Invisalign® First System.
Your Specialist Orthodontist will assess your child's teeth and advise if they could benefit from this treatment. Sometimes, your child may need to wait until their dentition has developed further before treatment can begin, but it is always advisable for us to see your child from age 7 onward in case early intervention is required.
How long does
Invisalign Treatment take?
The length of treatment can take on average 6 months, but this is dictated by your Invisalign orthodontic depending on how complicated your case is.
Most people feel a difference wearing Invisalign aligners after three months, and results are usually noticeable after six months.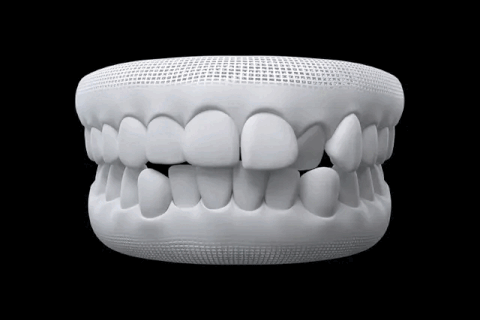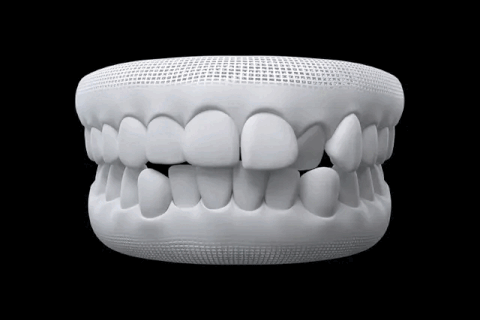 When Kirstiana decided to change her smile,
she found the confidence to live the life she always wanted
as a student, actress and new wife.
Your smile is just the beginning. Invisalign clear aligners use the most advanced SmartTrack technology to transform your smile. So you can keep moving forward without missing a beat.
What if I have more questions?
Invisalign® clear aligners can be used to treat even the most complex cases. We will under take a comprehensive clinical assessment of your teeth during your initial consultation and advise if Invisalign® treatment is the right option for you. To book your consultation, simply fill out the form near the top of this page.
If you have any more questions before booking, make sure to read our FAQs first. Just tap the button below.